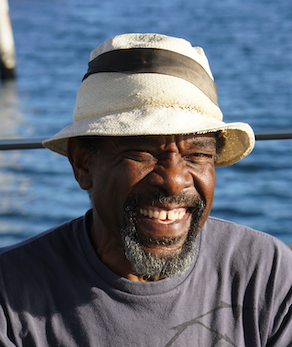 Created with funding from Canada's New Horizons for Seniors Program ( NHSP), IT'S HIP TO BE OLD is a seniors-led-and-made film that looks at aging from the inside out.
In this modest, funny and heartfelt short film, a diverse group of individuals aged 55 to 82 offer an alternative view of aging that will resonate with people of all ages and backgrounds.
IT'S HIP TO BE OLD was screened to great acclaim at the American Society on Aging's International Conference on Aging in New Orleans in April 2022.  This exposure has resulted in a funded invitation from California State University's Chico campus to screen the film across multiple communities in northern California in the spring of 2023, as well as a request from the Weld County Area Agency on Aging to include the film in its 11th Annual Film Festival to recognize Older Americans in Greeley, Colorado in May.   
IT'S HIP TO BE OLD breaks through the mindset of a world obsessed by youth and fearful of aging, and shows that the self-acceptance, humility, and inner freedom that comes with "getting old" can be a genuine and promising starting point for new beginnings. Visit the film's website to watch the trailer and learn more about this PRESS initiative: www.hiptobeold.com