Partnerships are at the centre of PRESS' service vision. We extend invitations to and welcome overtures from organizations whose values and goals align with those of our agency. Our guiding principle in undertaking partnerships and overseeing the development of stakeholder groups is to honour and respect the dignity and equal worth of all people, and to protect their right to flourish in the communities where they live. We endeavour to create planning processes and operational models that:
Are accessible and inclusive
Support collaboration
Promote outcomes that are meaningful to both program participants and project funders
PRESS is honoured to have found shared purpose with numerous community, regional and provincial organizations, partnering on projects and initiatives that support our goals of removing barriers to economic success and social and cultural engagement faced by individuals or groups in the traditional Coast Salish territories. Our past and present working partners include:
Tla'amin Nation
Tla'amin Nation (formerly known as Sliammon First Nation) is located on British Columbia's Sunshine Coast, just north of Powell River. The Tla'amin people have inhabited this region for thousands of years living in harmony with the land. Tla'amin culture today is a fusion of traditional culture and modern societal values influences. The Nation has access to all the benefits of modern technology yet continues to carry forward ancient traditions and knowledge through its cultural practices, customs and art forms. Tla'amin's traditional arts include: carving, painting, weaving, textiles, story telling, drumming, singing and dancing. Other cultural traditions which continue to this day include the Tla'amin language, traditional foods (such as smoked salmon), tribal canoe journeys, and other practices centered around significant life events such as the loss of a family member. Tla'amin elders are highly regarded and valued as the primary sources of knowledge and teachings. All of these art forms and cultural practices directly connect the Tla'amin people with Spirit and with the Ancestors. PRESS has worked extensively with Tla'amin to support the Nation's economic prosperity and cultural resilience. In 2017, PRESS secured funding for the Nation's Housing Manager to attend Canada's National Conference on Ending Homelessness with our Housing Hope Program Coordinator. In 2018, PRESS completed an extensive study of the local farm economy, (see Farm Economy Initiative) which provided an overview of food security issues for Tla'amin – including access to and enjoyment of traditional foods – and identified potential business opportunities for the Nation.
Klahoose First Nation
Occupying traditional territories that span from Cortes Island to Toba Inlet, the Klahoose Nation has existed since time immemorial. The primary village site, Squirrel Cove, is home to approximately seventy-five full-time residents who live and work on Cortes Island and in the surrounding areas. The remaining three hundred and nine members reside off reserve in coastal communities in the lower mainland and in Washington State.​ Klahoose territories are rich in resources. This abundance helped sustain their ancestors, who carefully managed fish and wildlife to ensure future generations would have access to these vital resources. In the 1800's Indian Agents and government surveyors allocated the Klahoose people to ten reserves, limiting their ability to survive and thrive as they had done for thousands of years. ​Restrictive legislation prohibiting cultural ceremonies like the Potlatch coupled with mandatory attendance at Residential Schools, alienated generations from one another. The legacy of this devastating period in our shared history continues to linger. ​Today the Klahoose are rediscovering the beauty of their traditions, eager to reconnect the threads of the past to the possibilities of the present. The people are once again thriving, as their leadership seeks a genuine balance between protecting resources and engaging in community economic development opportunities. In 2008, the Klahoose Nation partnered with School District 47 to establish our non-profit, PRESS, and have continued to establish vital partnerships to support ongoing community economic development.
Qathen Xwegus Management Corporation
Qathen Xwegus Management Corporation (QXMC) is the Klahoose First Nation's Economic Development Agency, with a mission to develop independance for the Klahoose People by engaging in sustainable economic development opportunities. QXMC has been involved with PRESS from its beginnings and continuing to evolve shared interests with the society. From 2008 to 2017 PRESS collaborated with QXMC on multiple projects, including:
The construction and running of a 300-person remote camp in support of the Toba Montrose / Jimmy Creek hydroelectric build
Managing the recruitment, training and employment of Coast Salish workers for the Jimmy Creek project
The creation and delivery of a Construction Craft training-to-employment program to address human resource needs of Coast Salish communities and employers in the Powell River area
Securing funding for language and cultural programs to support restoration of Klahoose traditions
Securing funding for Emergency Response Planning for the Squirrel Cove Community
In addition to these successful initiatives, PRESS continues to seek support for visionary projects initiated by James Delorme in his former role as the executive director of QXMC:
The establishment of an Indigenous Women's Addiction Treatment Centre based on Coast Salish Traditions
The creation of an Indigenous-owned affordable urban housing construction and management business
A memorial carved cedar pole to honour the 33 victims (mainly Aboriginal women) of Robert Pickton
Naut'sa mawt Tribal Council
Naut'sa mawt Tribal Council (NmTC) is a non-profit society, incorporated in 1983, that serves eleven member First Nations. NmTC receives funding support from Indigenous and Northern Development Canada and from revenue it generates through its joint ventures, business initiatives, event management, and project management services.​ In addition to its core service delivery areas – economic development; financial management; community planning; technical services; and governance – NmTC engages in a wide range of activities in order to expand the resources available to its member Nations and to other Indigenous communities across Canada. A values-based learning organization that adapts to, aligns with, and strategically supports the professional capacity development of members and member nations, NmTC is flexible, innovative and creative in its delivery of programs and services, fostering an enjoyment of lifelong learning through storytelling and real world applications. NmTC maximizes member outcomes and benefits by removing barriers, networking, and fulfilling needs through mentorships, knowledge sharing, and best practices. NmTC hosts an annual Youth Leadership Gathering at the Powell Lake Outdoor Learning Centre, a facility funded and build through a PRESS initiative.
Prince George – Nechako Aboriginal Education and Training Association
PGNAETA was formed in 1993 as a Non-Profit Society, mandated to provide Human Resource Development services to the Indigenous communities in the north central interior of British Columbia. The territory PBNAETA serves encompasses 17 First Nations Territories, 12 communities and 1 city. Guided by Chiefs, community leaders, employment practitioners and Indigenous citizens, PGNAETA's service philosophy is centered on value added programs and services to achieve the highest standards of service leadership and operational excellence. PGNAETA is the Community Entity for the Government of Canada's BC Rural & Remote Homelessness Partnering Strategy, which has funded PRESS' Housing Hope program since 2014. PGNAETA's role encompasses the delivery of roughly $1 million dollars annual investment in projects across the Province through a unique community-based approach that gives each community the flexibility and tools to identify and address its own distinct homelessness needs and priorities.
First People's Cultural Council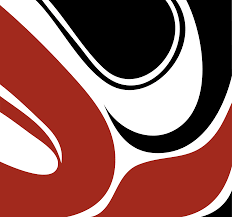 The First Peoples' Cultural Council is a First Nations-run Crown Corporation with a mandate to support the revitalization of Indigenous languages, arts, culture and heritage in British Columbia. The Council provides funding and resources to communities, monitor the status of First Nations languages and develop policy recommendations for First Nations leadership and government. In 2017, PRESS received funding from the Council for its Hɛhɛwšɩn Canoe project.
Powell River Child, Youth and Family Services Society
Powell River Child, Youth & Family Services supports individuals and families, and recognizes that families come in many forms and include the people you care about and those who care for you. The Society believes in promoting community and personal connections and seeks to prevent isolation. PRCYFSS helps people to preserve and enhance their important relationships by assisting them to develop interpersonal and self help skills through coaching; media resources; counselling; and community programs and partnerships. Through its Housing Hope program, PRESS has worked with PRCYFSS to support local youth to secure and retain housing when homelessness is a risk factor in their lives. PRESS also worked closely with PRCYFSS and other community partners to establish the Roots and Wings Early Learning Centre.
Terra Centric Coastal Adventures
http://www.terracentricadventures.com

Hugh Pritchard CONSULTANT: Hugh is a committed champion of adventure learning and ecological education and conservation, taking the lead role in developing and managing special projects and overseeing the delivery of programs in all areas, including the construction and maintenance of trails and recreation sites.
Desolation Sound Holdings

Mathew Wilson CONSULTANT: Mathew has over 20 years' experience in Canadian public policy and economic development with First Nations communities. His goal is to develop and lead projects that build capacity, lead to meaningful employment opportunities and support reconciliation between First Nations and non-First Nation people.
Sunshine Coast Tourism
https://sunshinecoastcanada.com
PRESS works closely with Sunshine Coast Tourism on initiatives to promote the Powell Forest Canoe Route at home and abroad.
qathet Regional District
http://www.powellriverrd.bc.ca
The qathet Regional District is one of 29 regional districts in BC. Regional districts were created by the province of British Columbia in 1965 as a response to demands for services from residents living in rural and remote areas. The qathet RD is located on the west coast of British Columbia, about 175 km north of Vancouver, within the traditional territory of the Tla'amin Nation. With a population of about 20,000 people, qathet is one of the smallest regional districts in the province. Excluding Tla'amin Nation lands, qathet RD boundaries enclose more than 5,000 km2 (666 miles2) – stretching from Toba Inlet in the north to Georgia Straight in the south, and from Jervis Inlet in the east to Desolation Sound on the west, covering a large mainland area and marine area that includes Hernando, Lasqueti, Savary and Texada Islands. PRESS is currently partnering with qathet and other local partners on the Innovation Economy Initiative.
School District 47 / Powell River Board of Education
In 2007-2008 the school district spearheaded the formation of the Powell River Education Services Society (PRESS), in partnership with Plutonic Power and the KlahooseFirst Nation. With the creation of PRESS, the school district was able to offer local First Nations access to training opportunities and employment as part of a three year major construction project at Jimmy Creek. Currently, our partnership with School District 47 involves engagement and mutual support at several levels, including: sharing office space and resources to enhance our agency's capacity to achieve shared outcomes; sharing expertise and staff for School District and PRESS joint projects and initiatives; working together to identify and support economically vulnerable children (PRESS prioritises youth and families with children within its Housing Hope program). The School District also supports PRESS' initiatives around inclusion and employment for young adults with disabilities, by providing them with meaningful, permanent, part-time employment opportunities, with PRESS providing job coaching and supervision as needed, to support their success. PRESS also develops and implements individualized community and home based programs for district students with a disability as they transition out of the school system and into adulthood. On an ongoing basis, PRESS partners with SD47 to develop and seek funding for initiatives in vocational training, employment, economic equality and social justice for at risk children, youth, young adults and families. In 2017, PRESS received funding from the First Peoples' Cultural Council for an imaginative, experiential Reconciliation Project – Hɛhɛwšɩn Canoe – within SD47 schools, in which district students participated in the carving of a ceremonial canoe under the guidance of skilled Coast Salish artist carvers.
City of Powell River
In 2016, PRESS supported the city's application for funding from BC's Rural Dividend Program by seconding staff to develop the proposal. PRESS also worked with the city's ECDEV office in 2016 to create a proposal for a local wool processing facility (wool mill) in a vacant industrial site. In 2018, PRESS completed an extensive study of the Powell River Farm Economy on behalf of the city, and is currently developing a business plan for a value-added food processing facility, as well as managing the redevelopment of the Powell River Farmers' Agricultural Institute's website. PRESS is also partnering with the city on the Innovation Economy Initiative.
Vancouver Island University, Powell River Campus
VIU prides itself on providing a values-based education in a caring, nurturing environment that balances academic accomplishments with the goal of developing social and relationship skills that will last a lifetime, make a difference, and inspire others. VIU is committed to making stronger and healthier communities and a better world, and its work with PRESS reflects this. PRESS and VIUPRC' have collaborated to introduce innovative educational and social development projects, with both organizations taking on a range of roles to realize shared outcomes. PRESS/VIU collaborations include:
Sharing resources to support community-based learning with potential to improve economic status of local individuals (e.g. the opening of a permanent "fibre arts space" where local women (indigenous and non-indigenous) can explore skills such as sewing, knitting, designing & felting in a traditional, inclusive, knowledge-sharing setting
Consulting and sharing expertise and staff for School District and PRESS special projects and initiatives (including PRESS staff teaching VIU Indigenous administration courses in grant and proposal writing and project management)
Working together to support sound educational and employment outcomes for Coast Salish First Nations (VIU providing classroom-based components of PRESS training-to-employment programs)
Consistently linking economic development initiatives to provision of job skills training (PRESS and VIU are currently members of a municipal steering committee focused on growth in the local farm sector, and expect to partner to deliver local certified training in the horticultural trade
Sharing expertise to create successful provincial funding proposals for trades training programs for Aboriginal women
Working together to develop and refine a comprehensive, interagency planning process to ensure that at risk youth (Indigenous youth; non graduating school leavers; youth with disabilities) are given the opportunity to acquire essential life and workplace skills.
Community Living BC
http://www.communitylivingbc.ca
Community Living BC (CLBC) is the provincial crown corporation that funds supports and services to individuals with a developmental disability who are over the age of 19. PRESS has been a certified CLBC service provider since 2011, with a strong focus on client-centered residential and community- based services and meaningful employment in supportive mainstream settings.
Recreation Sites and Trails BC
https://www2.gov.bc.ca/gov/content/sports-culture/recreation/camping-hiking/sites-trails
Recreation Sites and Trails BC exists to provide safe, quality recreation opportunities for the public by developing, maintaining and managing a network of sites and trails. PRESS is the agency responsible for managing the Powell Forest Canoe Route, and the society works closely with Sites and Trails to maintain the many remote campsites – accessible only from the water – that are available at lake and river shores along the route.
Western Forest Products Inc.
https://www.westernforest.com/responsibility/community/
Western Forest Products is a leading supplier of specialty red and yellow cedar products for domestic and international markets. An integral aspect of WFP's business is growing trees and managing forest health. The company is committed to sustainably manage 2 million hectares of forestland on a 250-year cycle – collecting seeds, growing seedlings, replanting, planning and conserving habitat, harvesting timber and manufacturing wood products. WFP is held by the B.C. government to some of the most stringent forest management standards in the world. The company reforests every hectare that it harvests, ensuring that healthy forests grow back to maintain a full spectrum of tree species and forest types. Through its ongoing efforts to do more to protect and preserve the environment, WFP continually works to reduce its environmental footprint. The Powell Forest Canoe Route maintained by PRESS traverses a working forest managed by Western Forest Products, diversifying and enlarging the forest uses available on its TFL, and demonstrating WFP's commitment to building enduring value within its forests, and contributing to vibrant, heathy communities for today and tomorrow.